Tuberville 4th of July
Happy 4th of July from all of us at TallGrassRadio Studios.
It has been a glorious day here in Tuberville Ga. We just finished our annual parade through downtown. The grand marshal and leader of the parade was our esteemed mayor and owner of "Bob's Gas for Less" Garage, Orville Snavely.
The towns only float was towed by Rocky Farnsworth using his new tractor. We really appreciated Rocky taking time from plowing the south forty to join in the festivities.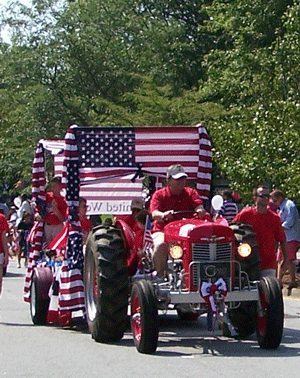 Thelma French and the ladies from the Tuberville post office decorated their delivery truck which also doubles as the town's taxi cab.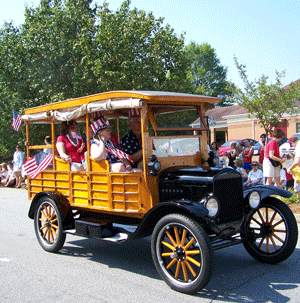 Clem Beuchamp took time off from fishing to join the parade. His Studebaker is an annual source of "eye candy" for all to behold.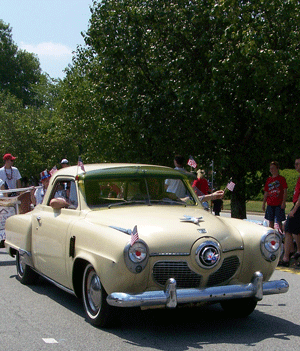 And last but certainly not least the staff from Mable's Coffee Shop and Truck Stop put on their finest and made a great finale for the parade.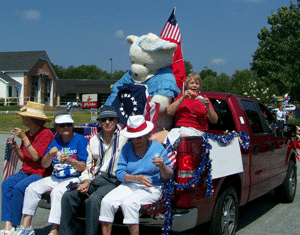 Tonight, we will all go out to The Bucksnort Catfish Ranch and Resort Farm to watch fireworks and eat bar-b-que ribs, and a great time will be had by all.