Drawing on Local Inspirations
It isn't easy trying to operate a cartoon studio in a small country town like Tuberville Georgia. Claude, the owner of the local bait and tackle shop never seems to have much in the way of art supplies. Why if it weren't for the occasional delivery on the UPS truck, we would have to go into the big city for everything. Fortunately Tuberville does have one of the most critical supplies needed by anyone in the cartoon making business. It is just heaping full of funny characters. Anybody can order up pencils and paper over the Internet but you can't find such amazingly interesting to observe people as we have in Tuberville, not even on eBay.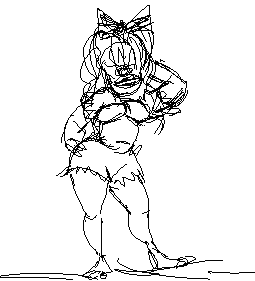 Cartoons require a constant source of inspiration. You need subject matter that is just full of the human condition. And Tuberville Georgia is rich in two things for sure, pig manure and the human condition. Just walking around town is a wonderful opportunity to fill up your sketchbook.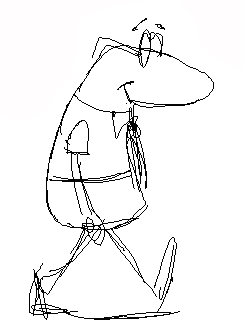 I suppose that was one of the things that attracted us to this place, that and the really cheap rent we pay for our studio space.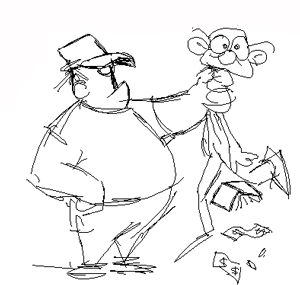 When you're struggling with trying to imagine an entertaining situation for a new cartoon you don't want to be sitting in some Starbucks in Atlanta drinking a Frappachino. You will be far more inspired by a visit to Dwayne and Effie's Truck Stop and Moterlodge out on route 23.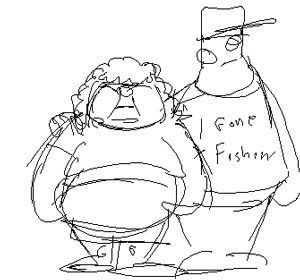 Sometimes we just grab a booth near the back of the diner and soak up all the local culture. It is never long before someone will start telling the story of their latest fishing adventures. Or more often they relate some amazing tale about the local legendary critters that everyone knows exist but which no one except Luther Suggs has actually seen. You know the type of critters that seem to show themselves only on Saturday nights after Luther finishes sampling his latest batch of Okra and Raisin mash. We call it liquid inspiration.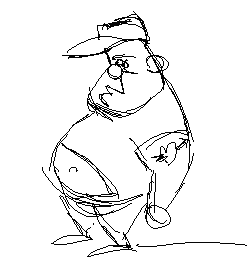 Yes, we may not have a good stock of pencils and paper here in Tuberville but when it comes to shoveling the fertilizer we have an abounding talent and an unending source of supply.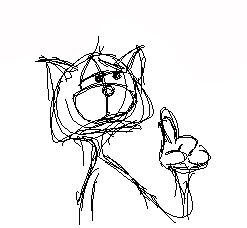 On a follow up note, we recently were visited by an irate reader who insisted that we gave much too much credit to Houston Texas for having the largest and most fierce cockroaches. So in order to set the record straight we promised to give the entire state of Florida equal billing.